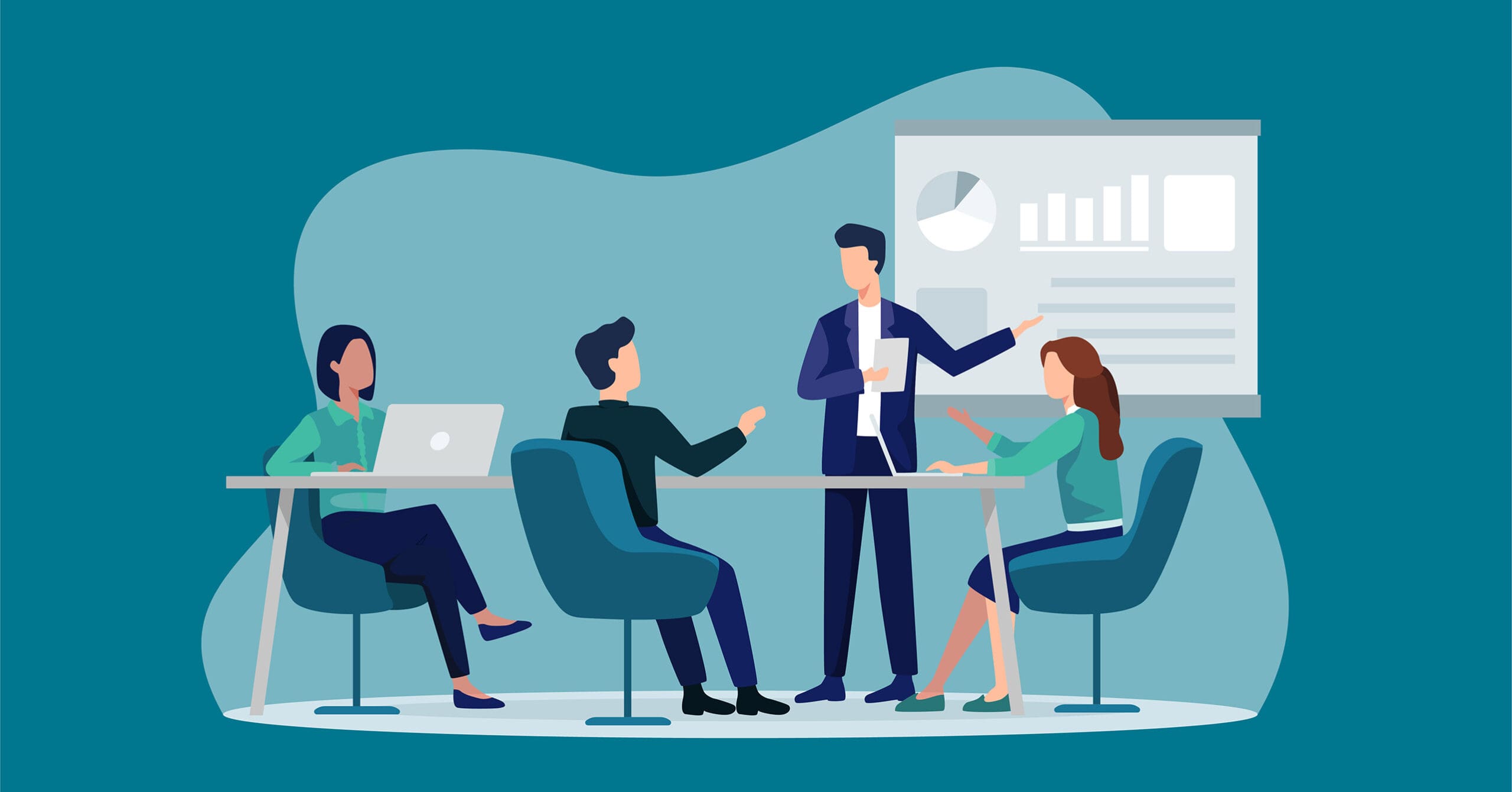 For leaders, the ability to effectively communicate and present ideas can be the difference between success and failure. That's why many of us at MP&F have relied on the best practices and advice of Mimi Bliss, founder of Bliss Communications, to help us coach our clients and take our own presentation skills up a notch or two.

Mimi, a former on-air reporter in Nashville and Memphis and freelance producer for "NBC Nightly News" and the "Today" show, provides media coaching and public speaking training to leaders at major companies including Nissan Americas, HCA Healthcare, Zillow, Capital One, Volvo and Dollar General. These four key principles Mimi recently shared with our team will help anyone become a more confident leader and speaker.
Ask thought-provoking questions 
In order to engage your audience, it's important to ask questions that prompt discussion and thought. Steer clear of general questions such as "Does anyone have any questions?" and instead frame the question in a more specific and direct manner. An example of this might be "Can you share your insights on the challenges you faced during this project and how you overcame them?" By asking more intentional questions, you can gauge the level of interest and receptiveness of your audience and adjust your presentation accordingly.
Speak with confidence, and use strategic pauses 
Public speaking can be nerve-racking, but speaking with confidence can help you overcome those jitters. Additionally, breaking up your presentation with strategic pauses can help your audience better digest the information you are presenting. After each key point, take a moment to pause, allow your audience to reflect briefly, and then continue with the next segment. This will allow your audience to fully process the information, instead of being overwhelmed with a barrage of talking points.
Offer candy to your audience 
When preparing your presentation, it's important to include memorable, "sticky" pieces of information that your audience can easily recall. This candy could be a standout success from a marketing campaign, a significant increase in engagement on a social media platform or any other memorable piece of data. Make sure this information is presented in a way that is impactful and memorable to your audience.
Sharpen your message 
It's crucial to simplify your message and include only the most important information. Think about what your audience needs to know, and avoid overloading them with data and numbers that aren't crucial to the overall narrative. Put yourself in your audience's shoes and ask yourself, "Why would this information matter to me?" If the answer is that it wouldn't or you're unsure, it's best to leave it out. If necessary, you can always provide more in-depth information in an appendix or separate document.
It's important to keep in mind that, when it comes to delivering effective presentations, there is no one-size-fits-all approach. By following the principles Mimi outlined, you can create presentations that engage your audience and drive home your message. To learn more about Mimi, visit https://www.mimibliss.com/.
---